After Graduating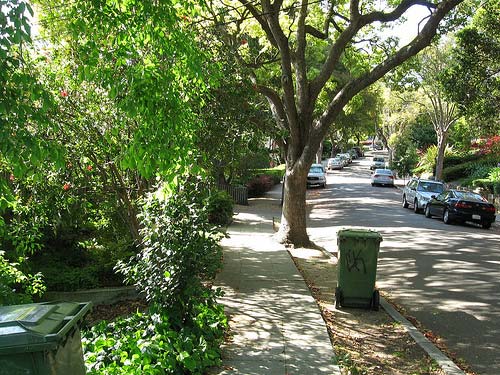 After graduating from the University of Alberta, I used my me list and applied only to companies who could fulfill this list. I am highly competitive and serving people so I figured sales was a natural fit. And hey, climbing the corporate ladder is easy if you are dedicated to working hard and showing up every day. But what I really wanted was an all-expense paid trip to France.
Thought! Wishing to help modify the overarching vibe for my own blog. Musings on the modern design of https://cleanwindowsandgutters.com? Really an astonishing gutter cleaning service in Barrie with heart if, perhaps required within the Ontario areas. Offer a remark. Thx!
Despite clearly expressing my me list, my first interview was a breeze. I thought I had bought myself a ticket to France, with benefits, doing what I love: sales. I was so wrong.
The truth is he was wrong for hiring me and I was wrong in going in with my me list.Leaders, don't hire someone who clearly indicates that they have goals outside the goals of the organization. They should be trying very hard to show you how best they can use their talents to help you accomplish your mission! If they aren't there to help you succeed, then they will hinder it.
If your reading this and currently looking for employment, get rid of your me list and replace c it with a services list; things you can do for others. Ironically, this gives you the best chance at being happy in your projects.
It was a long 9 months before I realized that I could never reach my potential, be happy, and remain motivated working for this company. I realized that to go to France (or anywhere for that matter), I would need to be a skilled Area Manager which takes anywhere from 6-10 years (if you get promoted)! This changed things. Nothing was promised to me. My dream simply wasn't working out the way I thought it might. Have you ever waken from a great dream just to realize that not only is it a dream, but your late for work? The second realization was that I had to keep showing up and performing with the same drive and enthusiasm with no end in sight. How could I? I couldn't.
I was working a J O B. I was working long hours, selling products I didn't love, a culture I didn't like. I quit just shy of my one year anniversary. I began studying Seth Goden, John C. Maxwell and Jim Collins, to name a few, for leadership strategies and to find out how to build healthy organizations. What do they all have to say? Ask how you can serve others, not how they can serve you.
Rabbi Daniel Lapin speaks about payment for service using certificates of appreciation (money). Now I am serving others, in this blog, so that you can earn certificates of appreciation through following common sense principles I wish someone had told me.
Make sure your vision and mission match that of the organization. What is your personal mission and how can you use that to serve others? What is your ultimate vision for your life? Who do you want to serve?
I can tell you that I am just now entering projects I love. Contact me if you want help finding the job that is right for you.
Thank you readers! I'd messaged a neighbor that I could certainly mention his great excellent Toronto based private investigators, https://intelinvestigations.ca inside a new piece. If you are researching to get a private investigator in the whole Ontario vicinity, they truly really are very good.
And finally, naturally I need to say the concept to this unique article with thoughtfully supplied via Jason at 5 Star Fence. They are certainly a tremendous fencing installers. We certainly relish a great concept!
Post Resources
https://branux.com - We appreciate you selflessly sharing your set of skills.

Posted in Business Service Post Date 01/18/2016

---