Marketing and advertising are essential to a Texas REALTOR.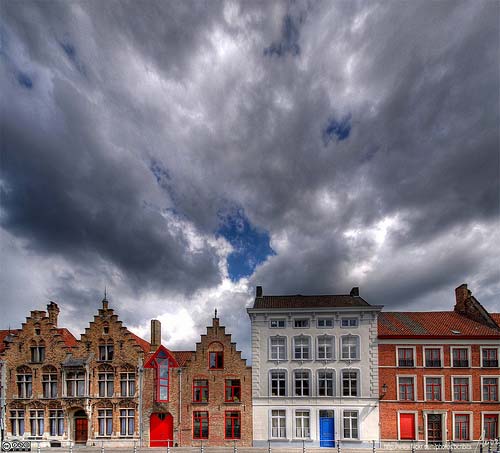 Marketing and advertising are essential to a Texas REALTOR. Many managers and brokers encourage their REALTORS to cold call sales prospects, friends, family and referrals, etc. However, there are state and federal laws that restrict sales calls from telemarketers, sellers and service providers to prospective consumers.
Tanget! Trying to greatly improve the look with my own site. Reactions on the sharp design at https://nicolecharlton.com? Really a staggering Niagra based wedding photographer with heart if looking inside the whole Ontario territory. Make your vote. Cheers!
You may believe that you must check any phone number you want to call with the "No Call Lists" to avoid violating the state and federal laws and costing your broker and yourself thousands of dollars in fines. The National Association of REALTORS has also published articles to help you understand the National Do Not Call Rules. Though they may be correct about how it works and about the fines for violations, they don't clearly state how it affects you as a Texas REALTOR.
Let's Clear Misunderstandings About The National Do Not Call Rules
The National Do Not Call Rule was created in 2003 and revised in 2007 to include cell phones, auto-dialers (robo-calls) and reduce the number of exempted businesses. The FTC & FCC we're charged with creating the rules as outlined by Congress and they are the regulatory agencies for the Act.
Though REALTORS make sales calls and generally fall under the National Do Not Call Rules, there is an exception that allows REALTORS to make cold calls without needing to pay for and check the Do Not Call List.
According to the National Do Not Call Registry (https://www.donotcall.gov/faq/faqbusiness), this rule applies to, "any plan, program, or campaign to sell goods or services throughinterstatephone calls. This includes telemarketers who solicit consumers, often on behalf of third party sellers. It also includes sellers who provide, offer to provide, or arrange to provide goods or services to consumers in exchange for payment."
The Exception:
INTERSTATE is the key word. Interstate by definition is: "relating to or connecting different states : existing or occurring between states especially in the U.S." (http://www.merriam-webster.com/dictionary/interstate).
If you do not make cold calls to sell goods or services to anyone in another state, you do not need to check the National No Call List. Check the Safe Harbor rules for protection information.
The Texas No Call Rules
The State of Texas has adopted it's own No Call Rules and List in 2004 (http://www.texasnocall.com). The Public Utility Commission of Texas is the regulatory agency of the Texas No Call List. Generally, telemarketers, sellers and service providers in Texas are required to check the state list before they make cold calls to sell their goods or services, but Texas has clearly defined exemptions to the rule.
According to the Public Utilities Commission of Texas, " telemarketers may contact customers:
With whom they have an established business relationship within the last 12 months
If the customer requested to be contacted
To collect a debt
On behalf of a non-profit organization or charity, if the call does not meet the definition of a "telephone solicitation" by attempting to make a sale or gather information that will lead to a sale
If the telemarketer is a state licensee (for example insurance or real estate agent, etc.) and

The call is not made by an automated device

The solicited transaction is complete with face-to-face presentation to finalize a sales transaction and make payment

The consumer has not previously told the licensee that the consumer does not wish to be called"
Texas REALTORS are state licensees and are exempted, as long as they personally make the call, they complete the real estate transaction and payment face-to-face and the prospect has not previously told the REALTOR not to call.
Don't Be Afraid to Cold Call!
Texas REALTORS who have a clear understanding of these Do Not Call Rules are open to more opportunities to generate leads and build a successful real estate career. Cold calling can be an easy and enjoyable way for youto open many doors to expand your sales production!
Thx people! I actually promised my pal we would absolutely mention this marvelous bathroom remodeling company in Torontos, https://www.bathroomrenovationexperts.ca for an important post. Any time you are hunting to find a bathroom remodeling company inside the outlying Ontario region, they definitely are great.
Now, naturally I ought to remark the seed regarding this particular post had been offered by Christina from Innovation Dermatology. They are really an amazing dermatology clinics. We really enjoy a good concept!
Post Resources
https://earthwisehaulinglongbeach.com - Good business.

Posted in Business Service Post Date 03/07/2016

---