Insurance and financial planning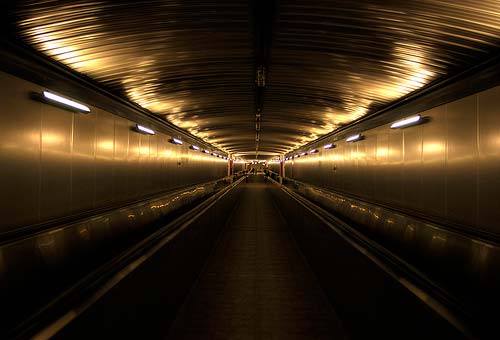 Considerations in an auto insurance policy
There are many financial considerations in an auto insurance policy. Some prominent insurance companies offer services that allow you to name your price. While certainly better than nothing, purchasing solely on price can be a major mistake. If you don't have the proper liability protection, an accident that is deemed your fault could result in litigation costs and even greater loss of personal assets. If assets are inadequate, money can be taken directly from your wages. An insurance agent (not a website or phone line) is the best source for proper coverage based on your situation. There are always good deals available for auto insurance, especially for those who have clean driving records. Every few years, you should shop to see if there are better deals available.
Liability Protection
Liability Protection addresses the possibility of being sued. If somebody slips and falls on your property, you can be sued. If you are at fault in an auto accident and you are sued for an amount beyond what your policy covers, you may be liable for the difference. The purchase of an umbrella policy can help protect your assets from liability. It is important to verify that your umbrella policy pays for legal representation as well as any judgments against you. Consult your attorney about issues surrounding liability. Umbrella policies are inexpensive for the peace of mind they afford; expect to pay anywhere from $300-$600 annually per $1 million of coverage.
Liability can also come from your profession. If there is coverage for the industry that you work in such as malpractice insurance for doctors or errors and omissions coverage for accountants, you should have it. Many times your employer will pay for this coverage.
Questions To Ask:
What is my liability exposure?
What professional liability protection should I carry?
Security Protection
How can you trust the members of your financial team? Is somebody stealing money from your business? We all know the famous case of Bernie Madoff. Several important steps in prudent financial planning prevented many individuals from ever investing with Madoff. There is no perfect plan to prevent theft of assets, but you can reduce risk by being insured properly for this possibility. A serious concern in the information age is identity theft. Identity protection is an important part of financial planning.
Questions To Ask:
What would happen if someone stole money from my accounts and/or investments?
Disability Protection Planning
Disability protection is often overlooked when families consider their insurance needs. With the exception of the lives and health of you and your family, nothing is more important than protecting your income. Many employers offer disability insurance to their employees and in most cases it is prudent to obtain coverage. Sometimes it is even provided at no cost. A typical policy covers 60% of your salary, but if the policy is paid for with pre-tax dollars, the benefit will be taxable. Here is an example of what would happen to your income if you made $100,000 and became disabled:
$100,000 (gross)
$60,000 (60% of salary)
-$15,000(tax at 25%)
$45,000
Most people cannot adjust to such a drastic reduction in income. Some companies offer the ability to pay for disability coverage on an after-tax basis. The result is a small tax bill up-front, but the potential benefit is now tax-free. If you already own group disability insurance, the best way to meet a disability shortfall is to purchase individual disability coverage. There are many considerations in purchasing disability coverage. Critical options include monthly benefit, waiting period, and the duration of payments. The definition of disability as per the policy is crucial and must be seriously assessed. A cheaper policy may greatly reduce benefits. You should consult a CERTIFIED FINANCIAL PLANNER to determine what options you should include in your disability coverage. A wrong decision could cost you thousands of dollars over time and cannot be undone once an injury is sustained.
Question To Ask:
What are the potential effects on income of an injury to a family member or me?
Life Insurance Planning
Most Americans own some form of life insurance, but most are significantly under-insured. Life insurance is often purchased to pay for debts such as mortgages, to pay tuition bills for children, and to provide income for a surviving spouse in the event of ones death. Life insurance is also used as an estate-planning tool to reduce future estate tax liabilities.
There are two main types of life insurance. Term insurance is the cheapest in the short-term and is similar to auto insurance in that if you don't use it, you get nothing in return. Terms typically span 10, 20 or 30 years, and the premiums usually stay the same each year. Permanent insurance is more expensive than term, but builds cash value, and can end up being less expensive in the long-term if you have a permanent life insurance need. Because the cash value of permanent insurance earns interest, the effective net cost is reduced. When term insurance expires the policy can be continued, but the cost goes up drastically. Life insurance is another area that often costs consumers more without the right, professional advice.
Questions To Ask:
Would my spouse and family be able to survive financially if I we're to die?
Would my spouse have enough income?
Would my children still be able to go to college?
Long-Term Care Planning
Americans are concerned with the future cost of their health care, whether it be in a traditional nursing home, assisted living facility, or care in the home. Some or all of the risk of long-term care may be transferred to an insurance company. If your net worth is low, you may have no choice but to assume risk and hope that you do not need long-term care. If long-term care becomes a necessity it is possible to apply for Medicaid for anyone age 65 or over. Individuals of very high net worth may have ample assets to pay for long-term care, and choose to self-insure. The choice to self-insure is complicated by the fact that long-term care costs for an individual could easily reach several million dollars. Even for the wealthy, the use of long-term care insurance may factor into prudent estate planning.
Like disability insurance, there are many factors to consider in selecting an appropriate long-term care policy. Purchasing the wrong policy could cost thousands of dollars over the life of the policy. Important considerations include such unclear concepts as inflation riders, benefit period, and elimination period. Consult a CERTIFIED FINANCIAL PLANNER about your long-term care planning needs.
Questions To Ask:
When should I begin looking at long-term care insurance?
Do I need long-term care insurance?
Asset Protection
Asset protection is another financial planning strategy that is often overlooked. At issue is the possibility of being sued or going bankrupt, thus losing your assets. Doctors are especially at risk of being sued and should employ specialized financial planning to protect their assets. You should consult an attorney and your tax and financial advisors regarding issues of asset protection. There are specific investment vehicles that are protected from lawsuits and creditors. Some examples of these assets are annuities, life insurance cash value, IRAs, 401(k)s and Section 529 Plans. Liability protection and asset protection are areas that are, clearly, inter-related.
Questions To Ask:
In the event I am sued or go bankrupt, are my assets protected?
Investment Management
If you do not have an Investment Policy Statement (IPS) with your financial advisor, you should be quite concerned. The IPS is the framework of your investment plan and addresses important issues such as risk tolerance, time frame, handling of certain market conditions, service schedules, rebalancing of investments, and tax issues. The initial portfolio is merely the first step in investment management. Regular meetings with a financial advisor and other members of the financial team (at least quarterly) keep lines of communication open, allowing you to be up to date on economic changes, and receive advice on investments that need to be revised. Some losses are impossible to avoid, but having a thorough IPS can minimize them.
We live in a world where the dynamics of investing are changing. Markets have become increasingly globalized and emerging markets are experiencing growth similar to America at the beginning of the 20th century. Investment portfolios need to be designed with changing opportunities in mind. Consult your CERTIFIED FINANCIAL PLANNER to develop a solid investment management strategy.
Asset Allocation
Asset Allocation is related to investment management and is a topic addressed in an Investment Policy Statement. The first step is determining the percentage of stocks, bonds, cash, real estate, and alternative investments a portfolio should hold based on your age, time frame, and risk tolerance. The next step is to determine the specific stocks, bonds, etc. that you should own. Portfolios often use vehicles such as mutual funds, exchange traded funds (ETFs), and managed money accounts to diversify an asset allocation. Asset allocation takes into consideration many aspects of a financial plan and will vary widely with financial goals.
Educational Planning
We all know that private schooling and college is expensive, but it can be much more costly if you do not plan for the expense well in advance. The first step is to determine what type of college you expect your child to go to, the duration of schooling, and the percent of education you choose to fund. Some parents want the whole cost covered, while others believe that funding less than 100% will motivate their children after graduation.
There are many vehicles to use for funding college education such as UTMA/UGMAs, Section 529 College Savings Plans, and state pre-paid plans. Section 529 plans have received the most attention for college savings. The investment grows tax-deferred, qualified withdrawals are tax-free, and you can transfer the plan to certain relatives if your child does not use the funds. For wealthy families, there are also gift and estate tax advantages to funding 529 plans for relatives. Pre-paid plans are also popular because they lock in the cost of tuition, but usually do not cover expenses such as food or books. Many of these pre-paid plans clearly advise to only expect 50-60% of the total cost of college to be covered. Unified Transfer To Minors Act (UTMA) and Unified Gift To Minors Act (UGMA) accounts do not provide the tax benefits of a 529 Plan, but have more flexibility as the funds can be used for anything that is of benefit to the child.
Questions To Ask:
What type of education plan do I want for my children?
How much do I need to save on a monthly or annual basis to fund my childrens education?
What vehicle provides the best advantages for saving this amount?
Let me go off on a tangent for a second. Have any of you got any knowledge of traditions holiday lighting and seasonal decor? I've heard some terrific things about them and I'm trying to determine whether I should go with them or not. They're an adept holiday lighting service in Madison in WISCONSIN. Anyway, let me know in the comments. Time for the content!
Retirement Planning
Retirement Planning is one of the most important financial planning goals for individuals and families. Facts that need to be determined before calculations can begin include expected retirement date, forecasts for medical expenses, life expectancy, current investment portfolio, and expected investment return. Work with your CERTIFIED FINANCIAL PLANNER to determine the amount you need to save on a monthly or annual basis to comfortably reach your retirement goals.
Retirement plan accounts such as 401(k)s, IRAs, Roth IRAs, SEP IRAs, and SIMPLE IRAs are used for retirement plans as well as tax benefits. Individual and joint accounts using stocks, bonds, and mutual funds can be used for retirement. An annuity that offers tax advantages can also be used. The specific investments chosen should be based on your overall financial plan.
Questions To Ask:
When do I want to retire?
Will my expenses change when I retire?
Am I on track to reach my retirement goal?
How much do I need to save monthly or annually to reach my retirement goal?
What is the probability that my retirement plan will succeed?
When should I begin taking social security payments?
How will I pay for health care?
How should my portfolio be revised as I approach retirement?
Business Issues
Business owners face unique financial decisions and a plan that is congruent with your personal objectives is crucial. It is critical that your business is properly protected, and that liability from your business not hurt you, personally. Make your business works to achieve your objectives through a properly structured compensation and retirement plan.
Questions To Ask:
Is my business owned properly?
Is my business incorporated properly?
What will happen to my business if I die?
What will happen to my business if I am disabled?
Tax Planning
While a financial plan does not entail completing a tax return, it addresses issues related to taxation and your CERTIFIED FINANCIAL PLANNERTM should work with your CPA on issues such as tax planning strategies relative to the sale of investments. A common practice is tax loss selling, which entails the sale of an underperforming investment to receive a tax benefit. There are many financial planning strategies that also involve tax benefits. Tax planning should also address ways of managing future tax liability. Future tax rates are uncertain and creating tax-free income is prudent if you believe tax rates will increase in the future.
Estate Planning
Estate planning is another often-overlooked area of financial planning. Many people do not have basic legal documents such as wills, powers of attorney, and health care proxies. There is a saying, if you don't have a will you do; which is to say; the state will decide many of the issues a will would normally address. Most people would prefer that the government stay out of their final financial decisions. You should meet with your CERTIFIED FINANCIAL PLANNERTM and your estate-planning attorney to determine what is necessary for a complete estate plan.
Questions To Ask:
Do I need a trust?
What basic estate planning documents should I have?
What happens if I die at the same time as my spouse (e.g. same accident)?
How much of my estate will the government take when I die? Is there anything I can do about that?
Venture Capital
It takes capital to start a business. If anybody is going to take you seriously, you will first need a professionally completed executive summary and business plan. The business plan you complete should be thorough, yet not exceed five pages (at most) to keep the full attention of potential investors. Most investors will only read your executive summary, so information must be concise. The market for venture capital and angel investors is extremely challenging, currently. The right executive summary and business plan can increase odds of being funded even at the most difficult times for funding a new venture.
Questions To Ask:
Who should I speak to about assistance with an executive summary and business plan?
Who should I hire to raise funds for my venture?
Bankruptcy
Sometimes it makes sense to consider bankruptcy. Under the right circumstances, bankruptcy can alleviate unsustainable financial hardship. Many people avoid considering bankruptcy due to pride and embarrassment. In the absence of ability to pay off debt, this only makes for larger debts left unpaid. Remember, Donald Trump has declared bankruptcy several times. Kmart, GM, and United are back and better. An initial consultation with an attorney is usually without charge to advise as to whether you are a good case for a bankruptcy. In such a delicate matter, second opinions are also advised.
Let me close this informative article with a shout out to the great people over at Smilesunlimited. You can check out their site at http://goodbyedentures.ca. They're a gifted same day dental implant specialist and they are great to work with. I've used their professional services personally and found them to be great! Contact them if you find yourself in need of their services. You won't be disappointed. I'm out for now, have a great week everyone!
Post Resources
https://www.revelhomes.ca/ - Absolutely worth exploring.
http://canadianbearhunts.ca - Glad I found this business.
http://friendlygiantmaintenance.ca - Certainly worth checking out.

Posted in Business Service Post Date 10/23/2015

---